Welcome to the EUTERPE page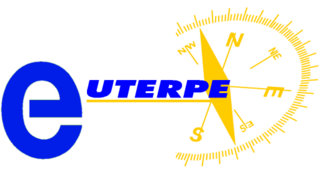 EUTERPE stands for EUropean TEst centre for Receiver
Performance Evaluation. Within EUTERPE, satellite navigation receivers are tested for many different applications using the
new European Geostationary Navigation Overlay System EGNOS and in the future Galileo. Indications for the need of such a test centre are received by ESA everyday in the form of users requesting information on EGNOS compatible receivers.
The objective of the centre is twofold:
provide users with the assessment from an independent laboratory of the performances of EGNOS receivers available on the market, and

support manufacturers by providing a receiver "statement of compliance." This will be issued to those receivers which have been proved, through dedicated testing at the centre, to be compatible with the European GNSS infrastructure (EGNOS/GPS compatible, in the first place, and in the future Galileo compatible).