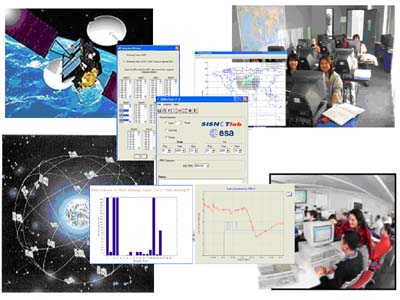 SISNeTlab is a new software tool that allows users to quickly and easily assess the performance of various SBAS systems. It gives the user a wide variety of functionalities and the graphs produced can help in comparing and better understanding the various SBAS systems.
The ESA SISNeTlab software has been developed by the European Space Agency Engineers, as a tool that could serve a wide user community of students, research scientists, Small Medium Enterprises (SMEs) and engineers involved in the development and exploitation of the various SBAS systems.
In April 2005, the first version of the tool was launched. Since December 2006, the version 2.0 of the tool is available worldwide for free download.
Download SISNeTlab
Aiming at promoting Satellite Navigation education in Europe, SISNeTlab is provided by ESA for free download with the understanding of the disclaimer.

Download SISNeTlab v2.0
Size: 120MB
Contact SISNeTlab Team
Users are welcome to participate in the SISNeTlab Weblog for sending feedback, ideas, bug reports and comments to the SISNeTlab team. SISNeTlab Weblog is a virtual meeting room for SISNeTlab developers, contributors and users.
Click here to go to the SISNeTlab Weblog.

SISNeTlab Team
PROJECT MANAGER
Felix Toran – Marti (ESA)
PRINCIPAL ENGINEER
Ankit Raj Mathur (ESA)
MODULE DEVELOPERS
Vital Teresa (ESA)
Olivier Perrin (Skyguide)
Felix Toran – Marti (ESA)
Miroslav Houdek (Iguassu)