Following the requests from a huge number of SISNeT users, ESA is pleased to announce the introduction of a new SISNeT User Application Software. This tool is available for free download from the 1st of September 2006.
A snapshot of the tool is shown below: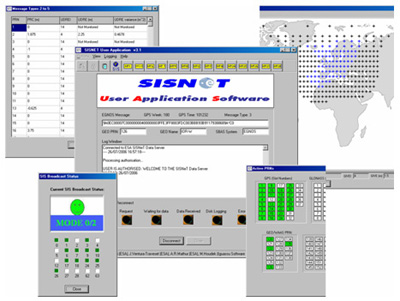 This tool comes with an easy to install Setup file and a user manual that describes its various functionalities. Mainly the ESA SISNeT UAS tool will allow the users to see the contents of the various message types broadcast by EGNOS in real time.

Download SISNeT UAS
The SISNeT UAS is provided by ESA for free download with the understanding of the disclaimer.



Download Now
Version 3.2.3